The Bible E-Place is a family friendly place where you can come to receive biblical teaching and encouragement. Our goal is to exalt Christ and expound His word to the glory of God the Father.

We believe the Bible IS the word of God. It is perfect, converting the soul. Therefore the great need of every generation is the spreading of God's Word under the anointing of the Holy Spirit. We at The Bible E-Place long to do exactly that. We hope the site proves to be a blessing to all who come here.

I am now officially a blogger. Catch my blog at http://www.thebibleeplace.blogspot.com. I have opinions about most everything and you might find some of them interesting.

Our preaching ministry is up and running worldwide. Check it out at mmorrow.sermonaudio.com .

Use the buttons at the left to get to know us. There you will find what we believe and what we hope to teach. At The Bible E-Place we will be offering many things that we hope will be a help to you. Email me at morrow3429@bellsouth.net and let me know how you like the site and what I can do to make it better.

One of our major projects is to produce Bible Commentaries for specific books of the Bible. You will be hearing more about that soon. We will be offering a book on "How To Study The Bible (Even If You Don't Know Hebrew or Greek), along with many other things that we trust God will use to be a blessing.

Please read below to find offerings that will enhance your life and ministry..

Is there objectionable Content on your PC? Are you Sure? FREE SCAN

Attention Home Schoolers:

We have found a wonderful home school resource that we believe will be a great blessing to you.
One of the best and easiest ways to witness to your faith is through Christ honoring checks. We have provided a way for you to send a message everytime you write a check. I hope you will take advantage of this opportunity.
We have found an exciting place that promotes life and Christian values.
Just click here to open the Christian T-Shirts And Christian Clothing web site. We appreciate with all of our hearts the stand these folks have taken against abortion and for life. Check it out!
Amazing Bible Timeline with World History. Easily compare Bible to world history with this popular color coded wall chart. Over a thousand references from Adam to modern times!
Even if you are accomplished at the piano this course can do nothing but help you. Gospel piano is one of their specialities.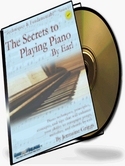 "The Secrets to Playing Piano By Ear" 300pg Course - Learn the secrets to playing literally any song on the piano with a few simple, "easy-to-understand" techniques and principles! Join Jermaine Griggs in learning tons of music theory, concepts, and tricks that will help you to learn piano by ear! Thousands of musicians have already taken advantage of this excellent program ... why not you?

I personally recommend "The Secrets to Playing Piano By Ear" and through my relationship with Jermaine, I've been able to get him to throw in a few bonus items (3 additional piano software programs). Click here to learn the secrets to playing absolutely any song on the piano in virtually minutes! I highly recommend it.
We want our site to be as effective as possible. That is why we provide a link to
Contact Us: morrow3429@bellsouth.net